Product identification
GTIN, EAN or UPC – Giving your product an identity is just the first step

Identifying a product is the basic building block for any supply chain. To trade alongside other brands in stores, concessions, or online marketplaces there can't be any conflict with other brand's products – which is why unique identification is crucial for apparel retailers.
We call product identifiers Global Trade Item Numbers – or GTINs. They're 13 digit numbers which you assign using your GS1 Company Prefix – which you receive when you join us. Your Company Prefix gives you a range of numbers that are unique to you and your products the world over.
Over two million companies worldwide use GTINs and the GS1 System, which is why if you sell to other businesses, your customers are likely to ask for your product's GTIN.
Concession management and wholesale trading
Unique identification helps concessions and wholesalers to manage products from multiple brands and sources by preventing data conflict, increasing system compatibility with third-party, improving stock visibility and enabling an increased speed of stock turn.
Trading on marketplaces
The major online marketplaces use unique GS1 numbers to manage their product catalogues. If you're trading on Amazon, eBay or Google Shopping you'll need to add a GTIN to help buyers find, compare and buy your products.
A vital building block
Your Company Prefix helps you do so much more than just create barcodes. Product identification is the first step for using our global system of supply chain standards. As your business develops, we can help you benefit from newer technologies and identify your products at an item level with RFID. Or, you can move beyond products and identify cases, shipments and even locations – all necessary if you're going to automate some of your processes using electronic data interchange (EDI) .
New Look have been GS1 UK members for a number of years. Our recent focus on international growth has meant we needed to explore and understand global industry standards. GS1 UK has helped us identify opportunities to streamline operations and improve supply chain processes across several areas of our business to support future growth."

Emily Stow, 3PE Junior Operations Manager, International Partnerships at New Look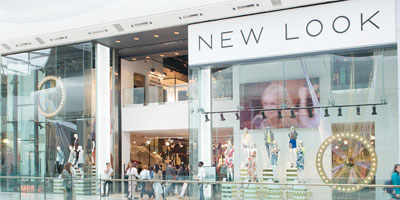 See how one of the UK's largest retailers implemented GTINs to help their international growth