EU exit - what does the future hold for British business?
Thursday 4 March 2020 | 8:30am-9:15am
Doing business with Europe has changed. We have to navigate new tariffs, additional paperwork, the impact on our bottom lines and lengthening of our supply chains.
As the post-transition trading reality becomes clearer, our stellar panel of export experts will be exploring:
What new red tape means for business
Long-term logistical changes
New opportunities for trade
The human impact (why technology alone is not enough)
Join Chris Tyas OBE (GS1 UK and Food Resilience Industry Forum), Jatin Bhurabhai (Department of International Trade), Victoria Boldsion (Bolst Global) and Warwick Smith (Instinctif), as they unpick the impact of Brexit on British business in the short, medium and long term.
---
Speakers
Jatin Bhurabhai, e-commerce specialist at Department for International Trade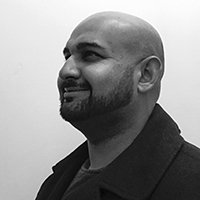 Jatin is the e-commerce specialist at DIT, developing the UK Government's digital export strategy, delivering support to UK companies, and advancing ecommerce as a mechanism to the grow the British economy. He helps large B2C brands and high-potential, fast-growing companies cultivate opportunities and achieve export success. He manages DITs strategic partnerships with global marketplaces, predominantly focussing on those in ASEAN, China and India. Additionally, he provides specialist advice to international companies who want to invest capital in the UK, supporting job growth and foreign investment into the UK.
Jatin has held leadership roles in retail, ecommerce, FinTech, B2C services and technology. He was marketing director for a top ranked app. He was head of sales and marketing for a big-data Fintech company. He helped found Groupon Goods Europe, growing it to multi-billion-dollar revenue. He also spent five years at a major TV shopping company running multiple product categories.
Chris Tyas OBE, chair at GS1 UK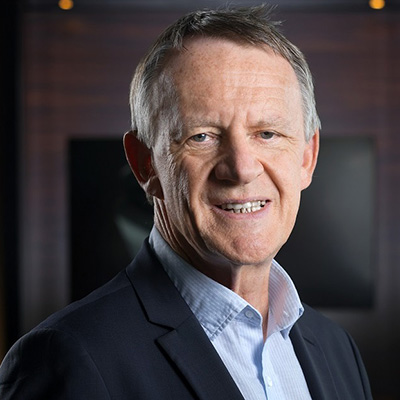 Chris Tyas OBE, is a former global supply chain leader, having spent the previous 36 years of his career at Nestlé, the largest CPG company in the world.
He is now the chair at GS1 UK, and more recently has taken on the role of COVID-19 crisis chair of the cross-industry Food Resilience Industry Forum, to support the UK Government coordinate the end-to-end food supply chain throughout the coronavirus pandemic.
Victoria Boldison, founder and CEO at Bolst Global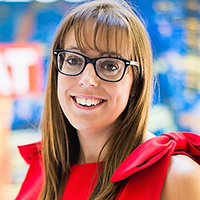 Victoria is a multi-award winning Chartered Marketer and has worked internationally for all of her career within start up, SME and large corporation environments marketing and selling food, drinks, supplements and medical devices around the world.
Multilingual with an MA Hons from the University of Oxford and an executive MBA from Leeds Business School, Victoria now runs Bolst Global, an international business consultancy and export solutions providers to supporting those businesses operating in global food, drink and supplement sectors.
Her vision and passion with Bolst Global is to help as many ambitious and internationally oriented companies from around the world in the food, drink and supplement space to grow overseas. Both for existing exporters and those new to export, Victoria strives to provide her clients both online and off line with the tools, knowledge and connections to make global growth a reality.
In her free time and when not travelling around the world for business or leisure Victoria spends most of it either swinging heavy kettle bells in the gym or socialising with her friends and family.
Host
Warwick Smith, managing partner at Instinctif Partners
Warwick joined Instinctif Partners in October 2006 to establish the Global Public Policy practice and is now a senior advisor to the Instinctif Partners team. He advises a range of clients on domestic and international legislative, regulatory and public policy issues.
Prior to joining Instinctif Partners, he had been chairman and chief executive officer of Citigate Public Affairs Ltd, and senior managing director UK of The Global Consulting Group (of which Citigate Public Affairs became part in 2005, following the acquisition of Incepta Group plc by Huntsworth plc).
Before joining the public affairs industry, Warwick was in UK government service for 16 years as a policy adviser, ministerial aide, and international negotiator.