productDNA has improved product data accuracy by 75 per cent
As the year draws to a close, we look back at how productDNA has already started to make a positive impact on the quality of product data
The industry designed product data catalogue and induction platform, productDNA, is now being implemented by over 60 per cent of the market share in categories such as petcare, confectionary and homecare.
This supports the notion that services such as productDNA are crucial to the retail industry's ongoing data transformation programmes, since there is an inherent need to develop a solid data foundation that will enable the industry to quickly adapt to the ever-changing needs of the consumer.
It's been a great year assisting brands by improving both the quality of product data and the efficiency with which they are able to share information across their customer estate. In 2019, we've seen the number of product errors reduce from 32 per cent to just 8 per cent, whilst at the same time we have supported Nestlé in reducing their time spent completing new-line forms by 67 per cent."

Dan Sands, head of brand engagement at GS1 UK
As we move into 2020, we are looking forward to speaking with more brands in order to understand the challenges they face when managing and sharing product data today. We are also keen to understand the challenges they are expecting to face as the broader industry looks to tackle plastic, increase their sustainability credentials and deliver on demands from the increasingly conscious consumer.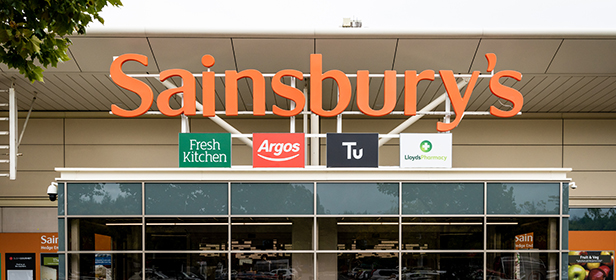 Sainsbury's announced their commitment to productDNA back in November, with their first pilot of the service due to begin in early 2020. Sainsbury's adoption of the standardised process for storing, managing and sharing product data is also backed by other retail heavyweights, including Tesco, Unilever, Waitrose & Partners, Nestlé, Ocado and P&G.
This is a great step forward for customers by improving the accuracy and trust in their product data, and it is a major simplification for suppliers and retailers alike. Sainsbury's announcement of their adoption of productDNA brings the market share of UK grocers using the service to more than 50 per cent."

Andrew Hughes, transformation director at Tesco
As adoption of the service continues to grow, new functionality is being developed to further streamline and standardise operational processes. Stay tuned for more announcements in the new year.
To find out how you can join the data transformation, get in touch with the GS1 UK team who will talk you through how productDNA can help improve efficiencies within your business.