The vegan food bonanza that goes beyond food
Once considered a fad, the rise of plant-based living is changing the way brands and consumers view the grocery market.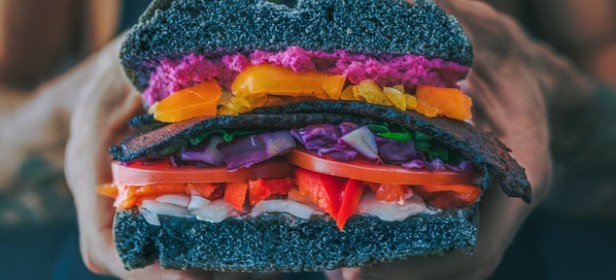 A recent survey put the number of people identifying as vegans in the UK at 680,000, a 300 per cent increase from 2014. The same poll recorded the number of Britons intending to switch to a vegan diet in 2020 as 2.2m, a 327 per cent year-on-year increase which would result in a British vegan population of almost 3m.
All of this means a 1,833 per cent upsurge of veganism in the UK in just six years, a trend that shows no sign of abating, as 37 per cent of Britons born after 1996 have stopped eating meat.
In line with this, GS1 UK has seen a prolific rise in the number of our members specialising in vegan foods. The majority of these new entrants are so-called "challenger brands", small and agile start-ups that have experienced rapid growth in their respective niche areas.
GS1 UK members in this bracket include Raw Bake Station, a company that specialises in vegan treats, ready-meal company, Ready Steady Vegan, and Veganshire Sauces, who make vegan-friendly and gluten-free condiments.
Sales boom
As numbers of self-declared vegans have skyrocketed in the past half-decade, the grocery sector has reacted by flooding the market with plant-based fare.

Vegan food sales climbed by 1,500 per cent in 2018, with products like some non-dairy milks showing an increase of more than 2,000 per cent.
Major UK grocery retailers now have own-label vegan ranges, such as Tesco with their Wicked Kitchen offerings and Sainsbury's new Love Your Veg! product line. In addition to that initiatives like Sainsbury's Future Brands, are actively pinpointing challenger brands in the vegan space to foster and diversify their growth.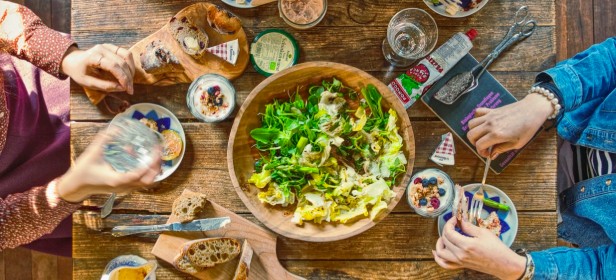 As well as retailers, major producers are also taking up the vegan banner. Unilever's purchase of meat-substitute company, The Vegetarian Butcher, in 2018 marked the company's intention to cash in on the no-meat trend.
Likewise, Nestlé's alternatives to bacon, cheddar cheese and the traditional beef burger are evidence that the largest food company in the world is attempting to create a role for itself in the rapidly expanding plant-based market.
And it isn't just vegan food that brands should be concentrating on – our member data shows category extension into areas like skincare, where companies like Heavenly Organics are blazing a trail, Will's Vegan Shoes are pushing the boundaries in apparel, and Visibly Vegan are challenging established norms in homeware with their cruelty-free, vegan candles.
Flexitarians in the driving seat
While the explosion of plant-based food products has been prompted by swelling ranks of vegans in the UK, it is the role played by flexitarians – those who have a primarily vegetarian diet but occasionally eat meat or fish – that has stocked the shelves with vegan goods.
Although vegans currently make up 1 per cent of the UK population, stated flexitarians currently make up 14 per cent of Britain's consumer base, according to market research and data analytics firm, YouGov.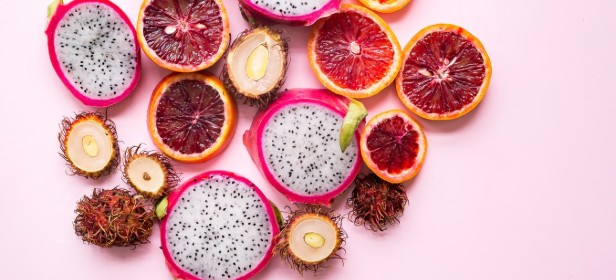 Data shows that only 30 per cent of flexitarians buy meat or dairy substitutes in a normal week, meaning that there is a vast opportunity for brands in that space to pack the market.
YouGov's study concludes by calling flexitarianism: "the prevailing diet of the future", whose more sparing consumption of meat and "minimises environmental impact". As well as positives for the environment, cutting down meat consumption has numerous health benefits, with decreased risk of death from heart disease, stroke or diabetes for those that eat fewer processed foods and less red meat.
More than a passing phase
The facts and figures show that vegan foods, once considered to be part of a passing craze for a fringe movement, now form part of a clear trend, and one that holds promise for personal wellbeing, the environment and ambitious companies alike.
Here at GS1 UK, our standards can provide a trusted foundation for shoppers to make accurate and ethical purchase decisions.
Our productDNA data platform, with its ability to capture a rich range of attributes – including vegan-friendly and provenance information – can give those wanting to follow a plant-based diet, the certainty that the products they buy measure up to their expectations, supporting an ongoing food revolution.