How a small family run business has grown into a global success
In this first part of the interview, GS1 UK's CEO Gary Lynch talks to Andrew Cairns about the benefits and challenges he faces growing his own business, Mammy Jamia's, while having a full-time day job.
Andrew is the CEO at Mammy Jamia's and a member of our Supervisory Board, representing our SMEs. Mammy Jamia's creates premium fruit preserves, based on a family recipe. Their journey started at a humble market stall in Cheshire but now they're enjoying international success.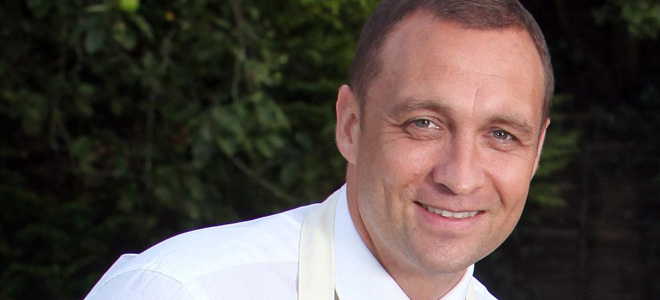 Gary Lynch, CEO at GS1 UK: How do you manage to juggle all the requirements, pressures and challenges that arise with trying to grow your business when you have a full-time day job?
Andrew Cairns, CEO at Mammy Jamia's: There's no doubt it's a real challenge managing all the different elements involved with setting up and growing a small business when you already have a full-time day job. But in truth I thrive off challenge – I need it or I can actually get a little bored. In regards to my day job, I've been unquestionably dedicated to that role over the years and I firmly believe I've been so successful because I've had something else I can enjoy working on in my free time.
Our business, Mammy Jamia's, offers me something different to think about and it's actually a lot fun working with family members in evenings and weekends. We've had no outside investment and so we have a small team doing all we can to make our group of products as successful as possible in the available time we have.
Delegation within our small team is critical – we've tried to split the responsibilities according to our individual skill sets. My responsibility is multiple retail sales and overall management of the business while my wife, Sajmira, is the Finance Director – she ensures invoices are sent, paid and received on time as well as signing off what we decide to invest in from our profits. My brother, Matt, is the Export and Travel Catering Director and his wife, Sophie, is in charge of social media and e-commerce – something that's very important for the future of our business. Simply put – time management and delegation according to best fit skills is the way to go.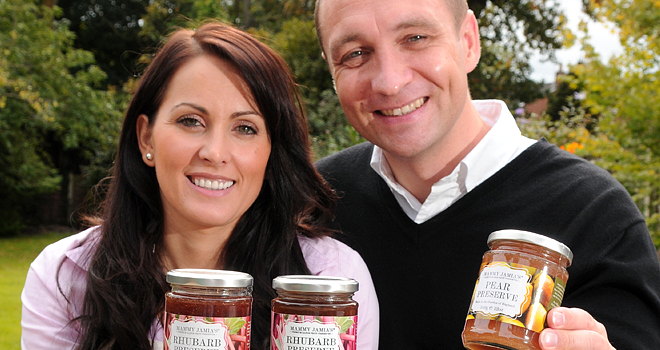 One other key thing is outsourcing our production to a well-established and trusted producer – Bennett Opie, who are also GS1 UK members. They produce, pack and distribute, as well as looking after ongoing stock and restock management with the retailers we work with. This is an essential part of our model and means there is enough time in our free time and at home to ensure our individual responsibilities are met. This means that during normal working hours I can dedicate the time needed which rightfully belongs to my employer to ensure that I am hitting and beating the demanding sales targets I have to meet.
My day job is very important to me and I pride myself on being a high achiever, however we all need a hobby and something to be passionate about outside of work. It just so happens that my hobby and passion is business – creating products that I think are fresh and unique and seeing them grow. What started as a Saturday morning market stall has now become a national, and I suppose an international too, brand. We've had lots of fun along the way so far, whilst all being successful with our respective day jobs – so long may it continue.
Gary: So, what are the biggest challenges you faced so far and how did you manage to overcome them?
Andrew: It's very difficult to highlight the biggest challenges we've faced so far – having your own business with or without a full-time day job and demanding career is a very challenging thing to do. It requires a whole host of skills and can sometimes feel like a constant uphill struggle.
Rather than outline any challenges, I'd rather highlight what you need to do to overcome them. Without question the rewards of creating something yourself, which is something you've put your time, effort and heart into, are huge. That sense of personal satisfaction when you achieve a win – big or small – in the journey of your business is wonderful.
However you must be prepared for setbacks, knock backs and things not working out how you've planned or desired, and so you must, above all, have resilience, determination and grit. Treat the whole journey as a lesson. Each challenge is a chance to learn something you didn't know about yourself and your business and if you choose to learn from that lesson, it will ultimately ensure your success.
Remember this: "The person who believes they can achieve something and the person who believes they can't, are both right".
Gary: What advice would you give to local small brands who would like to achieve international success? How could they plan ahead for scalability?
Andrew: Firstly, to find some guidance and gain some support from one of the large recognised export organisations. They've been set up with the remit of helping UK companies of any size to create and develop export channels in countries and markets all over the world. We've joined UKTI (United Kingdom Trade and Industry), who have provided us with detailed and informative export training and access to an international advisor who can help identify the best markets to approach. There are also regular shows and congresses around the world that you can exhibit at and be well supported by UKTI should you wish to do this. It's a fabulous chance to meet interested buyers and distributors.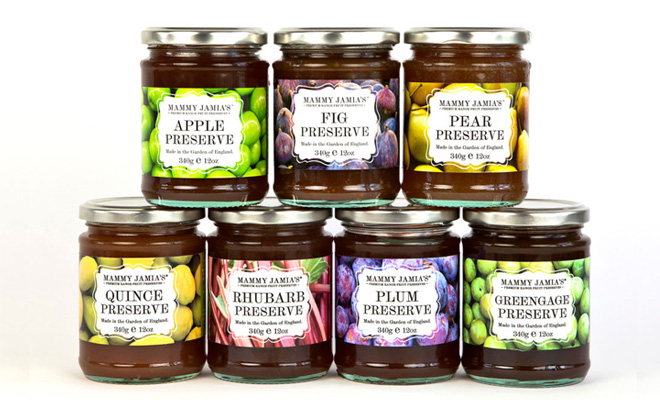 I can only speak for our business but I think trying to identify opportunities and develop your products in other countries without partnering with a recognised organisation would be very difficult.
In terms of scalability, it's of course important that you plan accordingly, although it's not always easy to predict the size of orders you'll receive from distributors into other countries. You must make sure that your production facility has the capacity to produce enough products for your growth aspirations – however, what you may actually find initially is that the problem is in reverse.
Initially, export orders can be small as distributors want to test the market with your products. So far, our business initial export orders have indeed been much smaller than our UK multiple retail orders and therefore we have to manage our strategy for export. Small production runs can be an issue as they aren't cost effective and so we now plan to take from bulk UK stock and only offer products for export that we already have a good stock of for existing UK sales. This avoids small production runs of one-off flavours, which isn't either time or cost effective.
Why Andrew thinks it's so much more than just barcodes
Click here for the second part of Gary's interview with Andrew. Find out how GS1 standards are helping him grow Mammy Jamia's and access the international markets.
Related
How GS1 standards helped Mammy Jamia's grow internationally - Second part of Gary's interview with Andrew Cairns
See how we support our members and help them grow their businesses