The Falsified Medicines Directive
European Parliament rules require safety features on the packaging of medicines

The Delegated Regulation (EU2016/161) from the European Parliament and Council supplements the Falsified Medicines Directive (FMD) and introduced two mandatory safety features that will allow medicines to be verified and authenticated.
Marketing authorisation holders are required to place safety features on the packaging of all medicines which fall within the remit of this regulation by 9 February 2019.
What does this mean for my business?
The two mandatory safety features are:
A unique identifier must be placed on medical products that can be scanned at fixed points along the supply chain

The unique identifier:

Must be applied to every pack of medicine at point of manufacture by the marketing authorisation holder
Must be coded into a 2D data matrix – sometimes known as a 2D barcode – and also as human readable information
Must relate to the product type and other specific information such as batch number and expiry date
Must be uploaded to a data repository by the marketing authorisation holder (this includes distributors who repackage goods)

This unique number – the product type, batch number and expiry date – can be verified and authenticated at any point in the supply chain, for example, by scanning it using a barcode reader
Before the medicine is dispensed, the pharmacy or hospital must verify the authenticity of a medicine by checking it against the data repository

There must be an anti-tampering device (a security seal) on the pack
Benefits and opportunities
Whether you're a pharmaceutical manufacturer, distributer, or pharmacy, there are significant benefits to your business in uniquely identifying product information, and then capturing and sharing this along its pathway – and eventually to the patient.
These benefits go beyond simply meeting regulatory compliance with the Falsified Medicines Directive. There are the benefits and cost savings in operational efficiencies and – ultimately – patient safety. Think about being able to automatically validate expiry dates. Or even track and locate safety recalls right down to the individual batch number and which patient it has been given to.
Education and support
We can offer you the support and guidance you need in order to meet new regulations and achieve so many more benefits. Find out the benefits GS1 UK can bring to your business.
Free introductory webinars
We offer regular free webinars that explain the background to healthcare regulations and how GS1 standards ensure you comply.
Training
Whether it's classroom training or one-on-one help for your business, our training provides greater understanding on how you use GS1 standards to identify devices and pharmaceuticals, encode the correct production information, follow barcode best practice and manage your data to ensure compliance with new rules.
We offer one day classroom sessions and bespoke on-site delivery.
---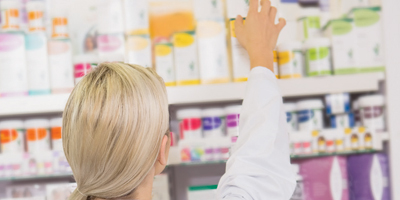 See how GS1 standards are delivering benefits in the UK and globally