The three core enablers
Use GS1 standards for catalogue management, patient identification and location numbering

Patient identification
The globally unique identification of the patient enables accurate and consistent information to be captured and stored in the patient record at all relevant points along the patient pathway – and is a major addition to patient safety.
How patient identification works with GS1 standards
The patient receives a barcoded wristband upon admission. The wristband contains a unique patient identifier, including the NHS number, which is encoded in a GS1 barcode. This barcode is scanned at relevant points along the patient pathway, from admission through to discharge, recording events including patient observations, assessments and medicines administration.
Scanning a patient wristband eliminates the need for hand-written records – enabling accurate and real-time capture of information and minimising risk to the patient.
Find out more about the value of unique patient identification.

Catalogue management
A single national Product Information Management (PIM) system for the NHS will help Trusts easily access accurate and transparent product information – enabling more accurate ordering, improved product availability and lower transaction costs. This will help drive efficiency and improved patient care.
How catalogue management works with GS1 standards
Suppliers will publish product information in a standardised format, using GS1 numbers, and a Trust's catalogue system will be automatically updated from this single, accurate source of information. Whenever any changes are made by the supplier, the Trust's catalogue will be updated – ensuring ongoing accuracy of all product information.
This single, transparent source of product information – for all products purchased by a Trust – removes any ambiguity in the information and allows accurate comparisons to be made between suppliers, including price comparisons. Order accuracy will improve and product availability will increase – ensuring improved patient care.

Location numbering
GS1 Global Location Numbers (GLNs), used by all trusts and their suppliers, enables the unique and unambiguous identification of every physical and operational location within the healthcare system. This means information can be collected and stored where an event occurs – whether this event involves the dispensing of patient care, the use of medical equipment or the ordering and delivery of goods.
Used in conjunction with this is our LocationManager service, an online tool that enables trusts and their suppliers to store, share and manage their GLNs in an accurate, timely and consistent way. It saves time throughout the healthcare supply chain and gives all both trusts and suppliers a single source of truth for their location information.
How location numbering works with GS1 standards
A unique number is assigned to each location and department within a trust – enabling locations to be linked to events, with certainty and in real-time. For example, every event along the patient pathway can be recorded against the location where it happens – enabling better understanding of patient care, improved infection control and better outcomes. And implants can be accurately tracked – enabling efficient and effective recalls.
The unique location number can then be found on LocationManager, allowing for seamless access between trusts and their suppliers, providing the definitive location information.
Expensive medical equipment, equipment due for maintenance or high demand medical assets can be tracked throughout the trust and even into the community, enabling improved equipment management, loss mitigation and improved product recall. The use by both suppliers and trusts enables the efficient and accurate delivery of goods and automated processing of orders, delivery notes and invoices – enabling easier matching of orders and invoices and reduced payment queries.
---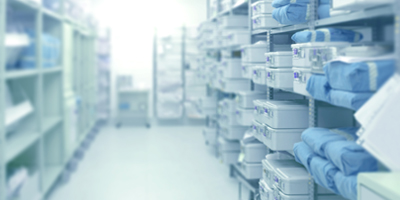 Manage your GLNs in one place with LocationManager - the UK's single national GLN registry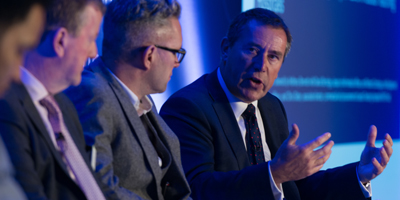 Browse through the photos, download the presentations and watch the videos from the main stage sessions
Our healthcare team is responsible for ensuring we have the right approach and programmes in place