How to get Brexit ready
Sietske de Groot
Director of TradePeers
With two decades' experience with EU legislation and years of working with governments and businesses in the UK and on the continent, Sietske knows Brussels inside out. She is also well-versed in the minutiae of EU trade negotiations because of her past involvement with talks on the previous EU-US Free Trade Agreement.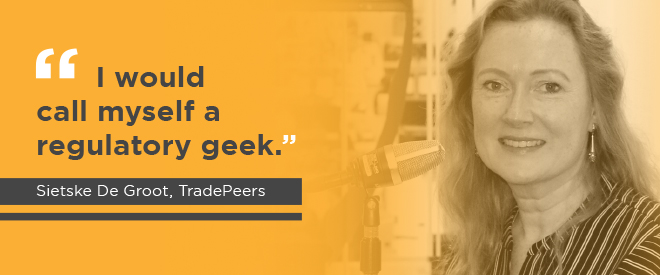 All this expertise has given her an invaluable window on the rules and regulations that could change when the UK and the EU negotiate their future relationship, and the hidden perils that UK businesses are glazing over in the current climate.

Following the interview, Presenter Tim speaks with "Barcode" Ben Clarke about what info is actually encoded in a barcode, and its similarities to central themes in French surrealist poetry of the 19th century. No joke. No joke at all.
Listen now
Useful information and links mentioned in the podcast:
growthhub.london
TradePeers website
Subscribe to our podcasts on