How to find your route to market
Jason Gibb
Founder of Bread & Jam
In our second episode focusing on small businesses in the UK, Tim Haïdar speaks with Jason Gibb, Founder of Bread & Jam on how to find your route to market in the food and drinks industry.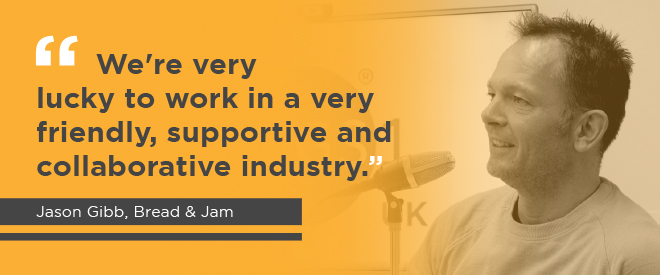 Food entrepreneur, community builder and follower of a plant-based diet for over 40 years - Jason has built a community around mission driven businesses that can have a positive impact on the world.

Founder of Bread & Jam, The FoodHub forum on Facebook and most recently an impact business that makes bold, tasty plant-based foods called Unruly, Jason helps to bring start-ups, SMEs and growing food businesses together.
Listen now
Useful information and links mentioned in the podcast:
Bread & Jam Festival website
The Food Hub Facebook group
Bread & Jam Twitter
Bread & Jam Instagram
Subscribe to our podcast on