How to be an ethical business
Alastair Harper
ReWorks
As the founder of ReWorks, Alastair's key goal was to disrupt the flow of products into the environmentally deleterious and resource-intensive fashion industry.

"Recommerce" and upcycling of existing material is his idea for a realistic and progressive apparel industry within a new circular economy. Sounds ambitious? Well, it is. But maybe the fashion industry after the coronavirus pandemic will be a very different place.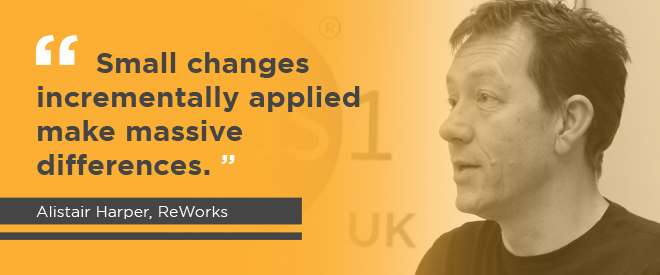 In the interview, Alastair talks about how to become more ethical in a business context, and it doesn't necessarily mean being just more environmentally conscious, it also means being a bit more human with other humans.

Later on, we welcome back Barcode Benedict to talk about what standards actually mean, and why they are important in the world, from shoes sizes and voltage, to, yes, you guessed it, barcodes.
Listen now

Useful information and links mentioned in the podcast:
Alastair Harper LinkedIn profile
ReWorks website
Subscribe to our podcasts on