Gary Lynch, CEO at GS1 UK, examines how retailers can deliver what consumers want
Black Friday has quickly become the busiest shopping day of the year as retailers deal with a massive spike in customer demand. When the day comes, some retailers manage well but others struggle – or don't even participate, such as Asda.
Black Friday has only recently started happening in the UK – a tradition that originated in the US many years ago – with retailers offering big discounts in order to get in on the fun in the run-up to Christmas. With Black Friday now almost upon us, we've been looking at how the retail industry dealt with last year's increased customer demand – any lessons learnt and best practice examples.
The noted winner of Black Friday 2014 was John Lewis – on that day it broke its all-time sales record when it reported the best week of trading in its 150-year history. The retailer is constantly engaging in forward thinking and innovative approaches, as well as hands-on tactics to deal with the almost guaranteed mayhem of Black Friday – their preparation creates the right framework for them to cope with almost any spiked surge in demand.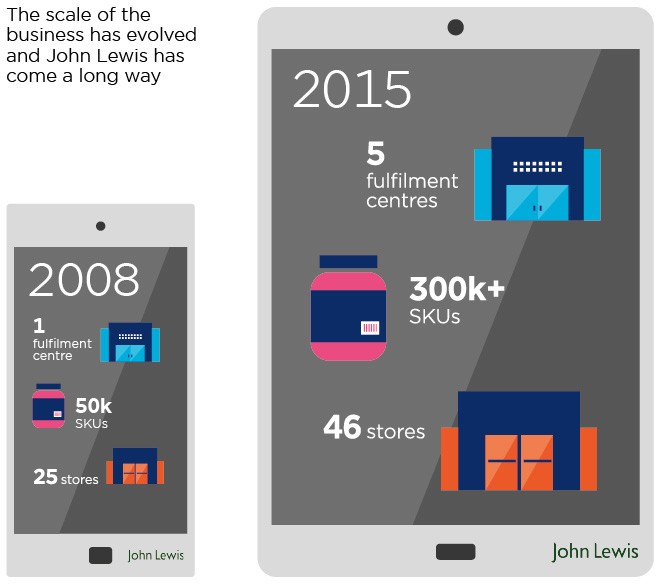 GS1 standards in retail
At GS1 UK, we know the benefits that our standards bring to the UK retail industry – using a global language of business helps to deal with the craziness that is associated with Black Friday.
John Lewis is a keen advocate of our standards and has adopted them in many different parts of its business. But what are some of the benefits that our standards bring?
Deliver a seamless shopping experience
Achieve improved visibility – gaining a single view of stock
Ensure accuracy and interconnected information of products
One of the biggest challenges of Black Friday is managing returns – how easy is it, both for retailers and customers. In the past, returns were a simple thing to do – customers would most often return their items to the shop they bought it from. But the recent growth in omnichannel retailing only means that customers can now make use of multiple fulfilment options to suit their needs – in store, click and collect, delivery to home, delivery to a collection point and more.
Because of this the returns process is now equally complicated because of the big variety of solutions and processes used. Getting returns right is an imperative and equally critical for customer loyalty – 78% of customers cite it as a reason for shopping with a particular retailer.
Especially when current industry estimates suggest returns from Black Friday sales could cost retailers up to £180m alone.
To help streamline the returns process, we've been working with John Lewis and other key industry players, as well as many logistics companies, to facilitate a better way of working. Dealing with Black Friday's increased demand is a way of testing the industry's readiness to deal with such chaotic conditions – especially this year when sales are expected to surpass the £1bn mark in the UK.
Let's see how 2015 pans out for the retailers at the busiest shopping day of the year.
---