We've been digging deep beneath the surface of omnichannel apparel retail costs to ask, if sales are up, why is margin down?
Retail sales growth is becoming increasingly dominated by online shopping through a growing number of channels and fulfilment models. But sales growth hasn't translated into more profits. Why is this?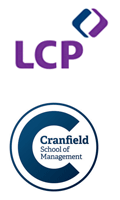 Working with LCP Consulting and Cranfield School of Management, we've looked into why the industry is losing margin and what can be done to stop this trend. The cost-to-serve programme has identified the key challenges retailers face in understanding their true operational costs, the levers they can use to better manage costs and where GS1 standards can be used to help maintain profitability.
What is cost-to-serve?
Cost-to-serve takes an end-to-end approach to reveal the total cost of servicing each individual customer with a specific SKU, at a designated level of service – reflecting the true cost of handling.
Our cost-to-serve findings