Carter Report
How GS1 standards can save every NHS hospital in England up to £3 million each year – while improving patient care

The publication of the interim Carter Review (PDF) reinforced the view that the NHS needs transformational in order to bring about major efficiencies, or risk further losses. In his final review, released February 2016, Lord Carter continued to highlight the value GS1 standards can bring to the NHS and referenced GS1 standards implementation specifically in his report.
The introduction of GS1 standards will allow every NHS hospital in England to save on average up to £3 million each year while improving patient care."

An independent report for the Department of Health by Lord Carter of Coles.
In both reports, Lord Carter suggests that investment in digital platforms, improved staff organisation and a better approach to purchasing will make a significant difference to the way the NHS operates and could result in savings of up to £5 billion per year.
When referring to GS1 standards the interim review couldn't have been clearer: it states that the introduction of GS1 standards will allow every NHS hospital in England to save an average up to £3million each year, while improving patient care.
We're proud to be working with the Department of Health, NHS Trusts and their suppliers to make sure that they fulfil their role in implementing GS1 standards, as outlined in Lord Carter's final report. We look forward to working closely with all of them to greatly improve the quality and safety of care."

Glen Hodgson, Head of Healthcare, GS1 UK
GS1 standards can give every trust control over their supply chain, saving money and helping eliminate wastage. GS1 standards help provide the data for evidenced based discussions between finance and clinical partners.
Read our news story on The Carter Report – what GS1 standards mean for NHS Trusts and suppliers
GS1 standards implementation is no longer a good thing to do. It's essential for delivering the NHS Five Year Forward View efficiencies."

John Warrington, Deputy Director of Procurement Policy & Research, Department of Health
How can we help?
We are here to help the adoption of GS1 standards for the benefit of patients. In support of the eProcurement strategy we have programmes in place to help Trusts, suppliers and solution providers.
Contact us today to find out how we can help.
---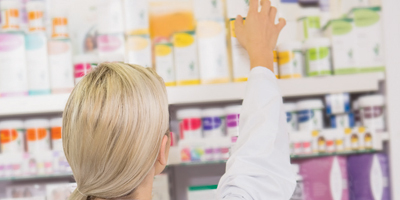 See how GS1 standards are delivering benefits in the UK and globally
From free webinars, social and news – to training and consultancy – we can get you on the right track
Our healthcare team is responsible for ensuring we have the right approach and programmes in place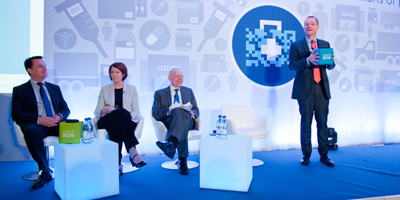 Relive our healthcare conference – watch the videos and download the presentations from all the conference presenters