Our technical services team
Supporting productDNA - a single source of trusted data for suppliers and retailers
productDNA is a new service for the UK grocery industry, developed by the industry for the industry. It provides a single catalogue of high-quality, independently-verified data that enables retailers and suppliers to use one shared language to describe and share products, creating a community built on collaboration.
Luke Hartman
Head of technical services
As the head of technical support, I'm responsible for meeting the needs of our customers throughout the whole end-to-end service inclusive of on-boarding, implementation and support.

Our focus as a team has been to create a customer-centric operations team whereby we use feedback to deliver greater value in the productDNA services we offer. We encourage for all our members to feedback on our services and welcome this as we revolutionise the way the retail industry operates.

My experience prior to GS1 UK has been a decade within retail working across multiple disciplines including software delivery, business analysis and operational support. I have diversified in roles from leading world-wide operational support teams to delivering transformation projects in merchandising and buying where the problems of data quality were significant. I have, and continue to use these experiences to my advantage in building and shaping the operations team for the industry-led productDNA service.
Email: luke.hartman@gs1uk.org | LinkedIn | Telephone: 020 8068 8719
---
Tatjana
Implementation analyst
I joined GS1 UK in 2018 as Implementation Analyst of productDNA. My main focus is to help our customers to implement productDNA data model into the productDNA service. I am the key technical point of contact for any implementation queries and escalations.

I started my professional career in software testing and then moved to master data management operations. Before joining GS1 UK, I was managing implementation of controlled vocabulary service to standardize organization reference data across the business by ensuring common terminology is used within enterprise applications and data is aligned to the enterprise data models.
Email: implementation@gs1uk.org | Telephone: 0208 068 8719
---
Stuart McGee
Technical support executive
My role is Technical Support Executive on the productDNA team, having joined GS1 UK in 2018. My role is to help manage the service and work closely with our partner Alkemics who develop the platform and to make sure it is running smoothly.

I begun my career working for a technology company near Cambridge as part of their support team for their document management software, while also getting involved working with databases, APIs and running customer projects at the same time.
Email: stuart.mcgee@gs1uk.org | Telephone: 07384 832758
---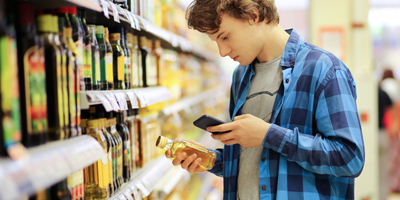 The UK retail industry's single source of trusted data. Find out more and how to get involved